Cindy Scott Holds Crib Cot
Item
Title
en
Cindy Scott Holds Crib Cot
Description
en
Mid-range shot of a white woman with close cropped hair, red glasses, and black jacket. She is holding the metal bar to a crib cot with a mint green mattress pad.
Date Created (Sorting Date, YYYY-MM-DD)
Coverage (Location)
en
Huronia Regional Centre
depicts (People Featured)
Contributor (People Contributing)
Subject
en
baby, infant, furniture, bed, isolation, cage, artifact room, survivor, bedroom, sleep, dormitory
Access Rights
en
This Item is protected by copyright and/or related rights. You are free to use this Item in any way that is permitted by the copyright and related rights legislation that applies to your use. In addition, no permission is required from the rights-holder(s) for educational uses. For other uses, you need to obtain permission from the rights-holder(s).
Item sets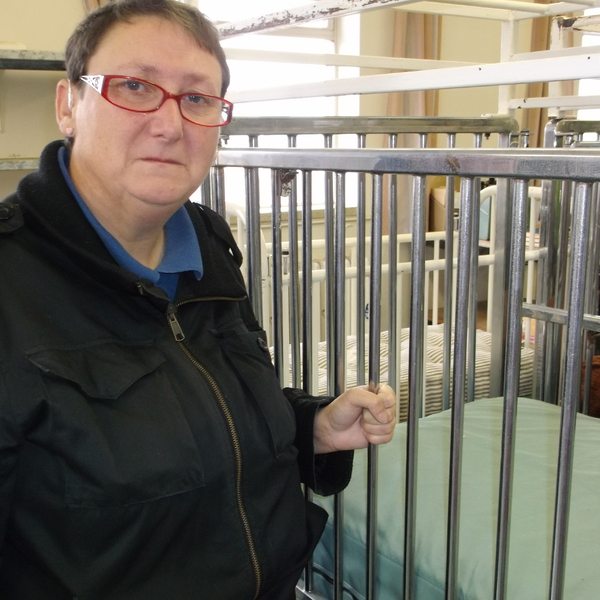 DSCF0069.JPG