Crib Cot
Item
Description
en
Front view of metal baby crib on casters with white bars across its top. Front door pulled down. Rust-red mattress pad. Second crib cot in background, with mint green mattress. White woman standing in the background.
Date Created (Sorting Date, YYYY-MM-DD)
Coverage (Location)
en
Huronia Regional Centre
Spatial Coverage (Coordinates)
depicts (People Featured)
Contributor (People Contributing)
Subject
en
baby, infant, furniture, bed, isolation, cage, artifact room, survivor, bedroom, sleep, dormitory
Access Rights
en
This Item is protected by copyright and/or related rights. You are free to use this Item in any way that is permitted by the copyright and related rights legislation that applies to your use. In addition, no permission is required from the rights-holder(s) for educational uses. For other uses, you need to obtain permission from the rights-holder(s).
Item sets
Site pages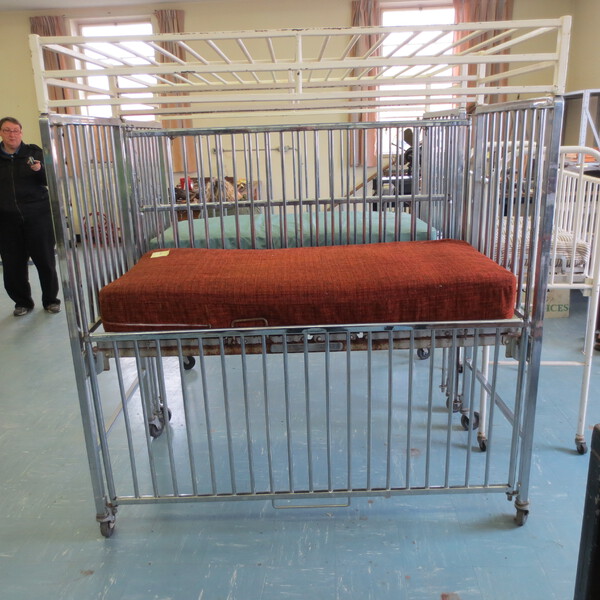 IMG_0122.JPG