Brian Logie in Green Hallway
Item
Title
en
Brian Logie in Green Hallway
Description
en
A man with long white hair wearing a plaid shirt is standing in a mint green room. The wall to his right is half plastered, as though it is being repaired from water damage. There are four large windows with transoms above them on this wall. The ceiling is white acoustic tiling with one tile missing. The floor is grey linoleum. There is a person wearing glasses and headphones in the foreground of the photo. They have a video camera pointed at the man with long white hair.
Date Created (Sorting Date, YYYY-MM-DD)
depicts (People Featured)
Contributor (People Contributing)
Access Rights
en
This Item is protected by copyright and/or related rights. You are free to use this Item in any way that is permitted by the copyright and related rights legislation that applies to your use. In addition, no permission is required from the rights-holder(s) for educational uses. For other uses, you need to obtain permission from the rights-holder(s).
Site pages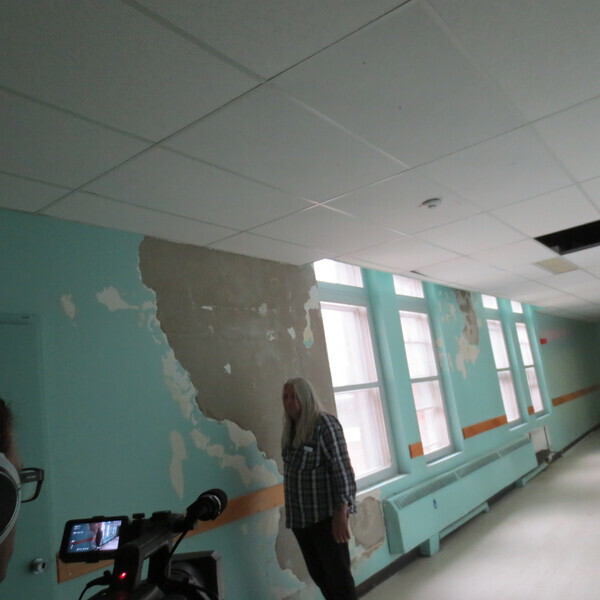 Brian Logie on Site