Patricia Seth Holds Straight Jacket
Item
Title
en
Patricia Seth Holds Straight Jacket
Description
en
A white woman in a long blue shirt and curly gray hair, black pants, sandals. She is holding up a white, long-sleeved straight jacket with loose ties.
Date Created (Sorting Date, YYYY-MM-DD)
Date Valid (Custom date for Timelines)
Coverage (Location)
en
Huronia Regional Centre
Spatial Coverage (Coordinates)
depicts (People Featured)
Contributor (People Contributing)
Subject
en
clothes, straight jacket, clothing, discipline, punishment, artifact room, survivor
Access Rights
en
This Item is protected by copyright and/or related rights. You are free to use this Item in any way that is permitted by the copyright and related rights legislation that applies to your use. In addition, no permission is required from the rights-holder(s) for educational uses. For other uses, you need to obtain permission from the rights-holder(s).
Item sets
Site pages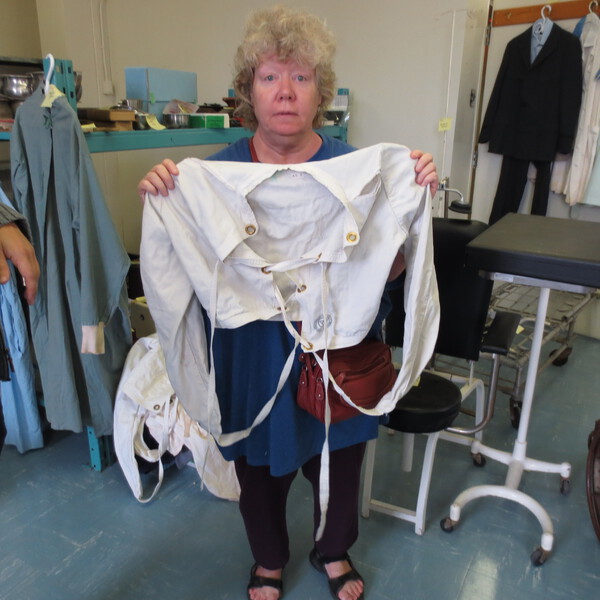 IMG_0129-2.JPG