McGhie Building #22 Maps
Item
Title
en
McGhie Building #22 Maps
Description
en
McGhie Building #22 maps. There are three wooden framed maps on white paper with a red-lined guide. There is a fourth printed map with a green highlighted guide that is taped to the wall. The printed map displays the tramway that reaches to building # 53.
Date Created (Sorting Date, YYYY-MM-DD)
Date Valid (Custom date for Timelines)
Coverage (Location)
en
Huronia Regional Centre
Spatial Coverage (Coordinates)
Access Rights
en
This Item is protected by copyright and/or related rights. You are free to use this Item in any way that is permitted by the copyright and related rights legislation that applies to your use. In addition, no permission is required from the rights-holder(s) for educational uses. For other uses, you need to obtain permission from the rights-holder(s).
Item sets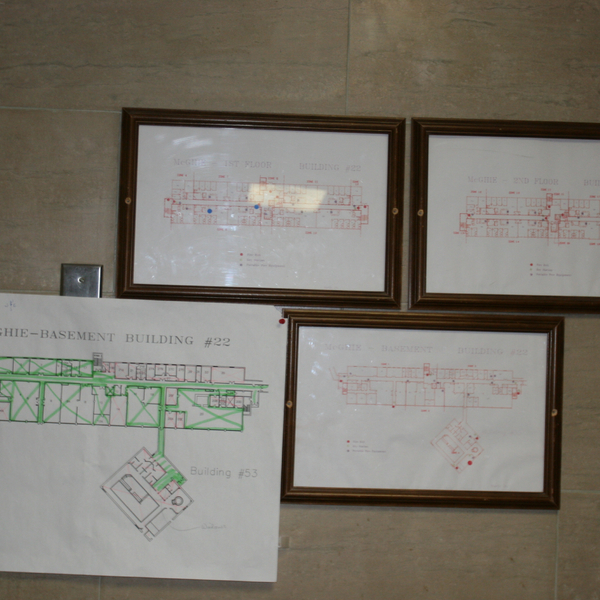 Huronia - language, signs - 067.jpg