Room with Very Damaged Checkered Linoleum Floor
Item
Title
en
Room with Very Damaged Checkered Linoleum Floor
Description
en
Large dark room with very damaged red and green checkered linoleum floor. Walls are painted light pink with a purple border around the top. There are three support posts painted light pink in the left side of the photo. Against the back wall is a sink, a set of double doors with three frame windows and one large six frame windows with transparent multi-coloured pattered curtains. Below the window is a long radiator, with one of the panels pulled off. Affixed to the wall on the right is a wooden box with three shelves. There are two six frame windows on this wall, one half visible, with radiators below them.
Date Created (Sorting Date, YYYY-MM-DD)
Coverage (Location)
en
Huronia Regional Centre
Contributor (People Contributing)
Access Rights
en
This Item is protected by copyright and/or related rights. You are free to use this Item in any way that is permitted by the copyright and related rights legislation that applies to your use. In addition, no permission is required from the rights-holder(s) for educational uses. For other uses, you need to obtain permission from the rights-holder(s).
Item sets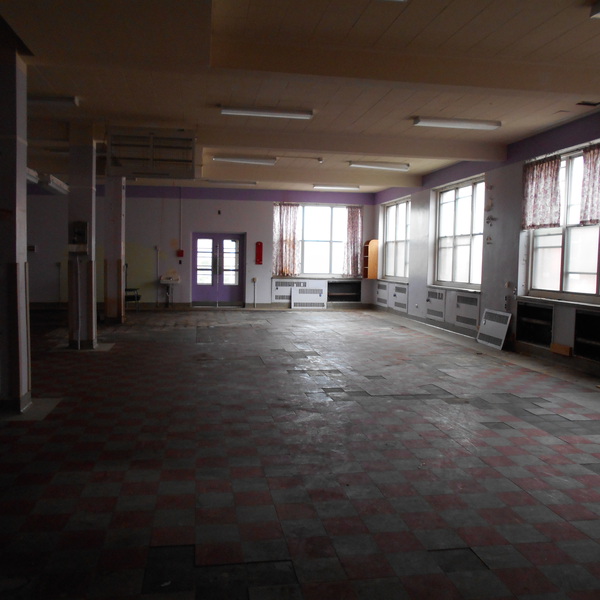 DSCN0008.JPG