Huronia - Visit with Kate - 16.jpg
Item
Title
en
Huronia - Visit with Kate - 16.jpg
Description
en
Posted paper sign on a white wall that read: "FOR YOUR INFORMATION. This receptacle will trip the breaker when the toaster is used with all the other appliances. Use the Toaster in the receptacle on the stove. When the breaker is tripped you need to call an electrician to reset it. Thanks for your cooperation. Mike"
Date Created (Sorting Date, YYYY-MM-DD)
Coverage (Location)
en
Huronia Regional Centre
depicts (People Featured)
Contributor (People Contributing)
Access Rights
en
This Item is protected by copyright and/or related rights. You are free to use this Item in any way that is permitted by the copyright and related rights legislation that applies to your use. In addition, no permission is required from the rights-holder(s) for educational uses. For other uses, you need to obtain permission from the rights-holder(s).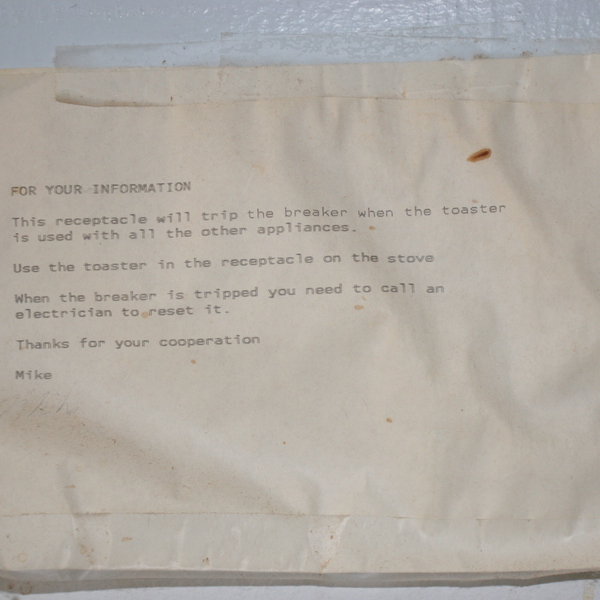 Huronia - Visit with Kate - 16.jpg