Detail of Huronia Basement with Yellow Pipes
Item
Title
en
Detail of Huronia Basement with Yellow Pipes
Description
en
A detail of the basement at Huronia. There are large, dirty, bright yellow pipes with red shut off valves in the foreground. The ceiling is vaulted beige aluminum. Visible to the right is a very damaged textured brick wall with a beige-framed bay window. The white, square-patterned curtains are drawn on this window and behind it are fluorescent lights and some office-style furnishings. A brown asphalt shingled A-frame roof is visible in the left of the frame. This was Huronia's barbershop.
Date Created (Sorting Date, YYYY-MM-DD)
Coverage (Location)
en
Huronia Regional Centre
Contributor (People Contributing)
Access Rights
en
This Item is protected by copyright and/or related rights. You are free to use this Item in any way that is permitted by the copyright and related rights legislation that applies to your use. In addition, no permission is required from the rights-holder(s) for educational uses. For other uses, you need to obtain permission from the rights-holder(s).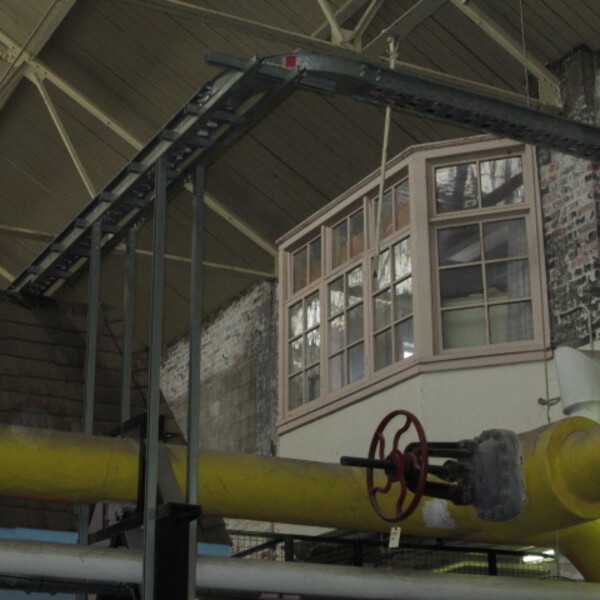 IMG_7340.JPG