Huronia Boiler Room with Vaulted Ceiling
Item
Title
en
Huronia Boiler Room with Vaulted Ceiling
Description
en
Huronia site boiler room ceiling pipes. the ceiling is vaulted with light coming from windows at the top. A wall fills the frame. It is brick on top and cement on the bottom. It is painted white and is dirt and water stained. The pipes are yellow, or white, or copper, or black. A few valves are visible on the pipes.
Date Created (Sorting Date, YYYY-MM-DD)
Coverage (Location)
en
Huronia Regional Centre
Contributor (People Contributing)
Access Rights
en
This Item is protected by copyright and/or related rights. You are free to use this Item in any way that is permitted by the copyright and related rights legislation that applies to your use. In addition, no permission is required from the rights-holder(s) for educational uses. For other uses, you need to obtain permission from the rights-holder(s).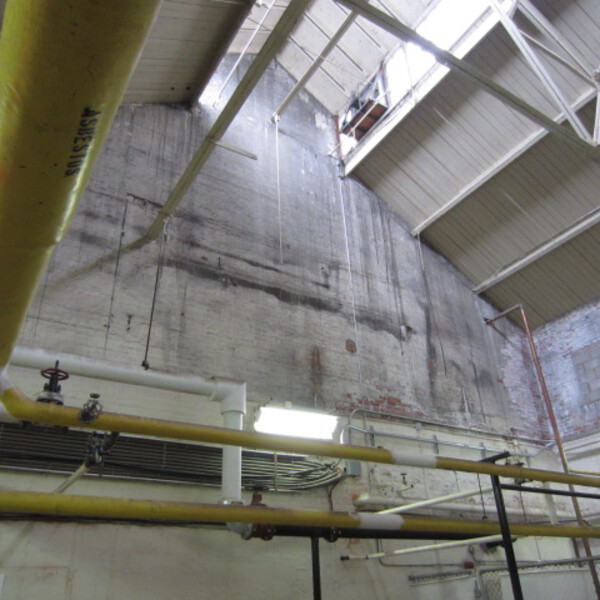 IMG_7338.JPG