Huronia Site Hallway
Item
Description
en
Huronia site hallway. A dim hallway with a damaged red linoleum tiled floor. The walls are light blue to the midway and white to the ceiling. There are doorways down the hallway. On the left wall is a red support bar. Above the bar is what appears to be a framed directory and map of the institution. The ceiling is plaster and damaged in spots, with fluorescent tube lights. There are two red lit exits signs. One red lit exit sign is above a doorway on the right wall, the other is above a fire exit with a window at the end of the hallway. This window on the fire exit door provides the dim light in the hallway.
Date Created (Sorting Date, YYYY-MM-DD)
Coverage (Location)
en
Huronia Regional Centre
Contributor (People Contributing)
Access Rights
en
This Item is protected by copyright and/or related rights. You are free to use this Item in any way that is permitted by the copyright and related rights legislation that applies to your use. In addition, no permission is required from the rights-holder(s) for educational uses. For other uses, you need to obtain permission from the rights-holder(s).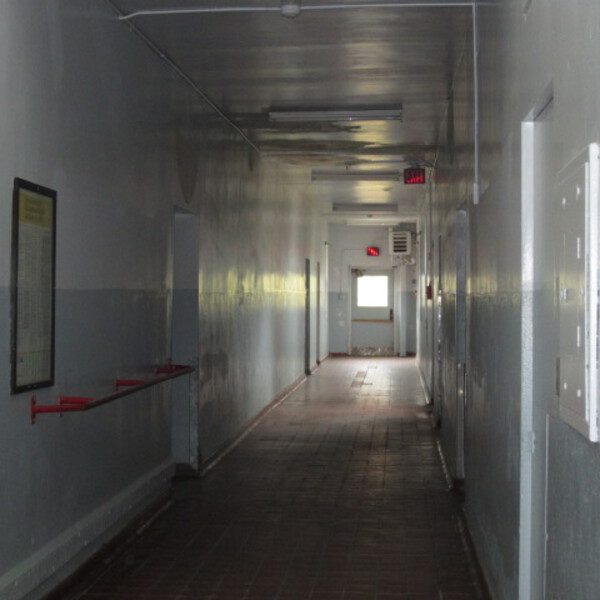 IMG_7311.JPG