A House of One's Own: The Moral Economy of Post-Disaster Aid in El Salvador
Item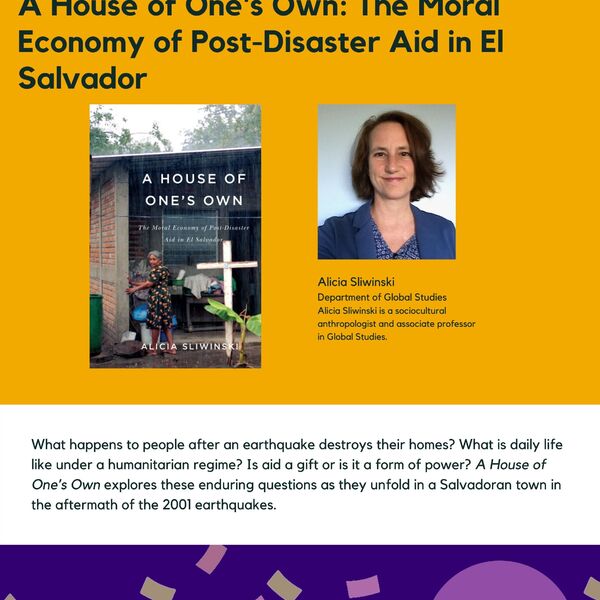 A House of One's Own: The Moral Economy of Post-Disaster Aid in El Salvador
Title

A House of One's Own: The Moral Economy of Post-Disaster Aid in El Salvador

Description

What happens to people after an earthquake destroys their homes? What is daily life like under a humanitarian regime? Is aid a gift or is it a form of power? A House of One's Own explores these enduring questions as they unfold in a Salvadoran town in the aftermath of the 2001 earthquakes.

Creator

Sliwinski, Alicia, author

Publisher

McGill-Queen's University Press

Identifier

ISBN : 9780773552937
ISBN : 9780773552913
ISBN : 9780773552920

Rights

Access available to all users.