Marie Slark's Speakers Bureau Biography
Item
Title
en
Marie Slark's Speakers Bureau Biography
Description
en
Text: Your Name: Marie Slark. Some of your accomplishments: I work at Winners part time. I process shoes and put them on the shelves with their. What are you good at? I'm good at knitting sewing crocheting and doing bead work especially making rosaries. I'm good at advocating on the behalf of people with disabilities with help. What have you done that is exceptional? I was a representative of the class action suit against the government, for the abuse and neglect that happened. What sets you apart from other people you have met? I'm am a survivor of Huonia and I spoke up against injustice. I took a risk to help other people. I like to live a quiet life, but being an advocate has put me in the public eye. What might you offer to an organization interested in booking a person like you to speak or give advice? I can inspire people to speak against injustices in institutions and group homes, and any injustice of any kind. Never allow institutions to be opened ever again or segregation.
Date Created (Sorting Date, YYYY-MM-DD)
depicts (People Featured)
Contributor (People Contributing)
Access Rights
en
This Item is protected by copyright and/or related rights. You are free to use this Item in any way that is permitted by the copyright and related rights legislation that applies to your use. In addition, no permission is required from the rights-holder(s) for educational uses. For other uses, you need to obtain permission from the rights-holder(s).
Site pages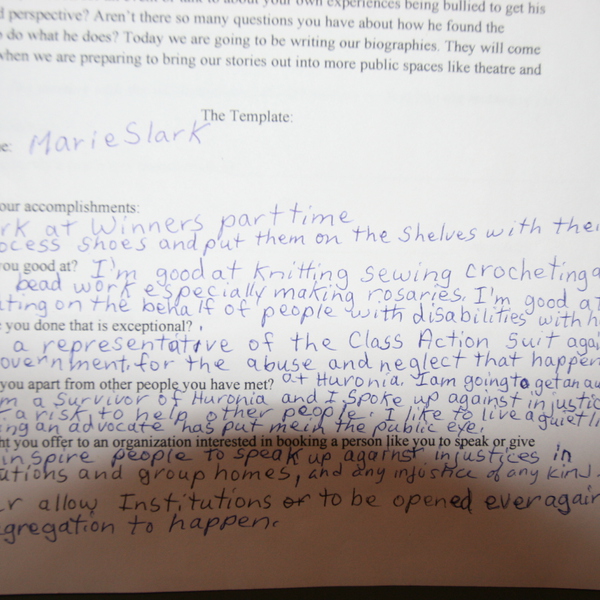 MS_2005-09-11 18.16.37.jpg