Workshop - nancy viva davis halifax and Harold Dougall
Item
Title
en
Workshop - nancy viva davis halifax and Harold Dougall
Description
en
A woman in red plaid and man in grey hoodie stand in the front of a classroom. The woman is holding two sheets of paper, and the man is pointing at a page. Both their eyes are on the papers and they are in conversation.
Date Created (Sorting Date, YYYY-MM-DD)
depicts (People Featured)
en
nancy viva davis halifax
Access Rights
en
This Item is protected by copyright and/or related rights. You are free to use this Item in any way that is permitted by the copyright and related rights legislation that applies to your use. In addition, no permission is required from the rights-holder(s) for educational uses. For other uses, you need to obtain permission from the rights-holder(s).
Item sets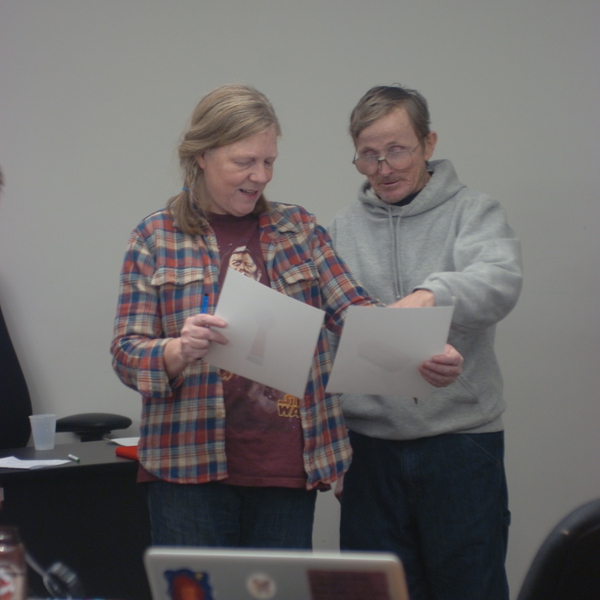 nancyandhar.JPG