Workshop Blackboard 5
Item
Description
en
Protest signs drawn on blackboard with words: "We remember our friend who died", "Survivors have to be heard", "Remove the R-word", "We're not guinea pigs", "What happened to the babies", "We remember the violence", "Hell", "we are going to win."
Date Created (Sorting Date, YYYY-MM-DD)
Access Rights
en
This Item is protected by copyright and/or related rights. You are free to use this Item in any way that is permitted by the copyright and related rights legislation that applies to your use. In addition, no permission is required from the rights-holder(s) for educational uses. For other uses, you need to obtain permission from the rights-holder(s).
Item sets
Site pages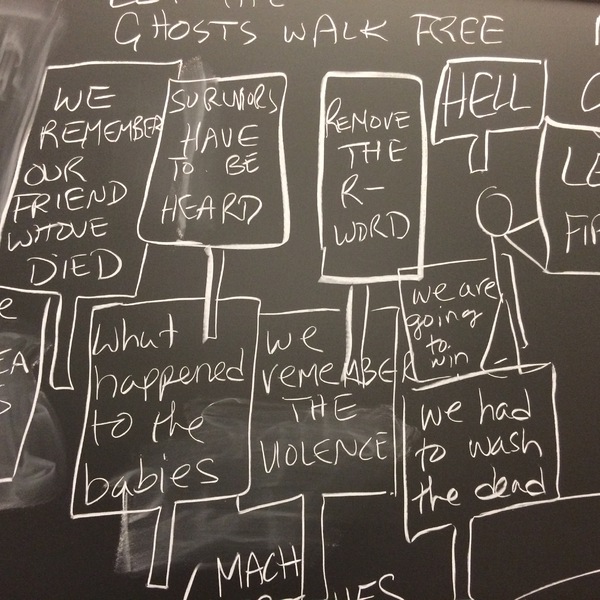 2015-05-22 15.33.35.jpg