Shoe and Clothing Fitting Department Sign
Item
Title
en
Shoe and Clothing Fitting Department Sign
Description
en
A damaged, white painted sign with black stencil text reads "SHOE FITTING DEPARTMENT UPSTAIRS". Added to the sign below "SHOE" in handwritten black text is "+ CLOTHING". The sign includes two arrows pointed up and to the right. It is attached to a yellow painted wooden door.
Date Created (Sorting Date, YYYY-MM-DD)
Coverage (Location)
en
Huronia Regional Centre
Access Rights
en
This Item is protected by copyright and/or related rights. You are free to use this Item in any way that is permitted by the copyright and related rights legislation that applies to your use. In addition, no permission is required from the rights-holder(s) for educational uses. For other uses, you need to obtain permission from the rights-holder(s).
Item sets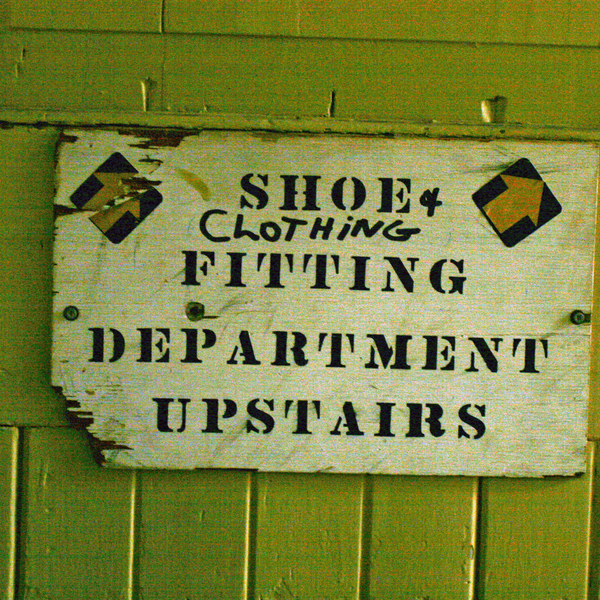 Huronia - language, signs - 223.jpg