"He's paid to take chances...you're not!" Sign
Item
Title
en
"He's paid to take chances...you're not!" Sign
Description
en
Sign from the National Safety Council in Chicago features a cartoon lion with jaws around a tamer's head. Against a blue backdrop it reads in white block text "HE'S PAID TO TAKE CHANCES..." and in black script "You're NOT!"
Date Created (Sorting Date, YYYY-MM-DD)
Coverage (Location)
en
Huronia Regional Centre
Access Rights
en
This Item is protected by copyright and/or related rights. You are free to use this Item in any way that is permitted by the copyright and related rights legislation that applies to your use. In addition, no permission is required from the rights-holder(s) for educational uses. For other uses, you need to obtain permission from the rights-holder(s).
Item sets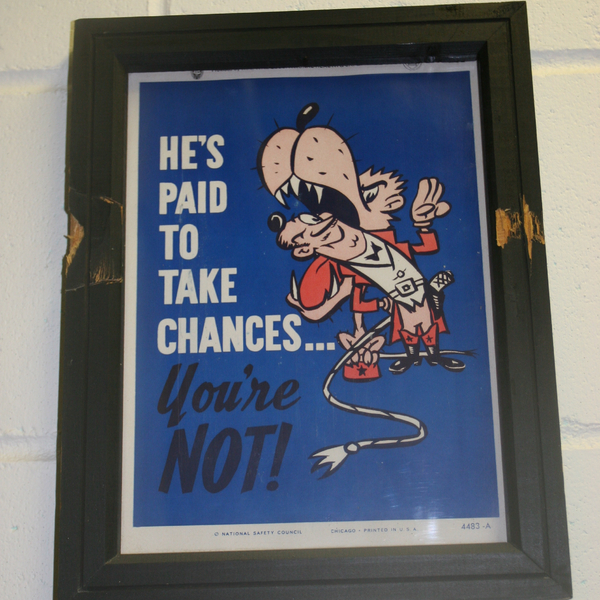 Huronia - language, signs - 091.jpg