Civilian Internment in Canada: Histories and Legacies Chapter: An Unprecedented Dichotomy: Impacts and Consequences of Serbian Internment in Canada during the Great War
Item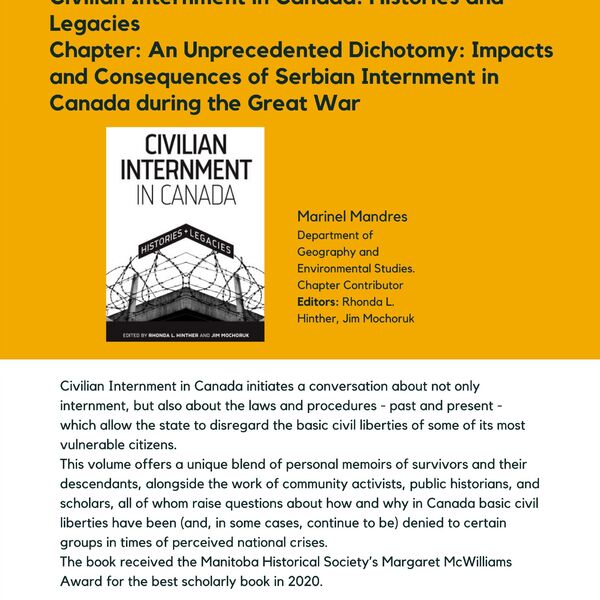 Mandres_Marinel.jpg
Title

Civilian Internment in Canada: Histories and Legacies
Chapter: An Unprecedented Dichotomy: Impacts and Consequences of Serbian Internment in Canada during the Great War

Description

Civilian Internment in Canada initiates a conversation about not only internment, but also about the laws and procedures - past and present - which allow the state to disregard the basic civil liberties of some of its most vulnerable citizens.
This volume offers a unique blend of personal memoirs of survivors and their descendants, alongside the work of community activists, public historians, and scholars, all of whom raise questions about how and why in Canada basic civil liberties have been (and, in some cases, continue to be) denied to certain groups in times of perceived national crises.
The book received the Manitoba Historical Society's Margaret McWilliams Award for the best scholarly book in 2020.

Rights

Access available to all users.