The Power of Polls? A Cross-National Experimental Analysis of the Effects of Campaign Polls
Item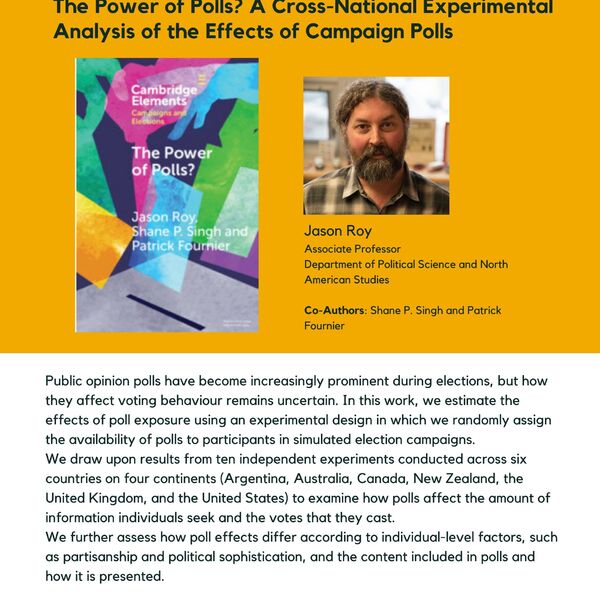 Roy_Jason2.jpg
Title

The Power of Polls? A Cross-National Experimental Analysis of the Effects of Campaign Polls

Description

Public opinion polls have become increasingly prominent during elections, but how they affect voting behaviour remains uncertain. In this work, we estimate the effects of poll exposure using an experimental design in which we randomly assign the availability of polls to participants in simulated election campaigns.
We draw upon results from ten independent experiments conducted across six countries on four continents (Argentina, Australia, Canada, New Zealand, the United Kingdom, and the United States) to examine how polls affect the amount of information individuals seek and the votes that they cast.
We further assess how poll effects differ according to individual-level factors, such as partisanship and political sophistication, and the content included in polls and how it is presented.

Rights

Access available to all users.