Scholarly Podcasting in Canada: Secret Feminist Agenda
Item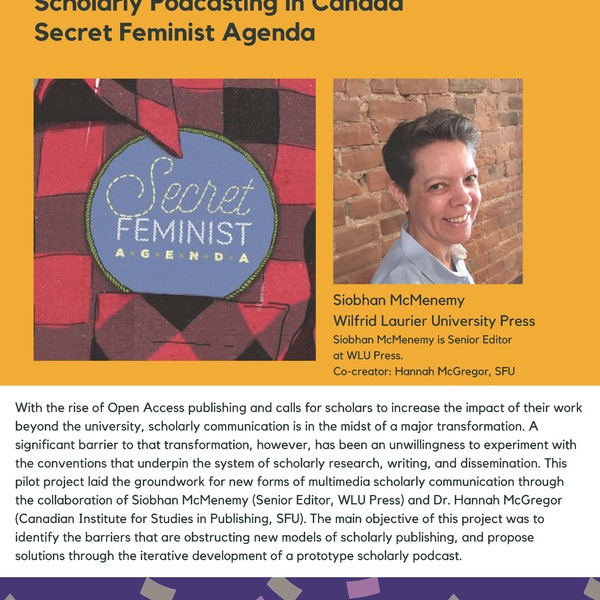 Scholarly Podcasting in Canada: Secret Feminist Agenda
Title

Scholarly Podcasting in Canada: Secret Feminist Agenda

Description

With the rise of Open Access publishing and calls for scholars to increase the impact of their work beyond the university, scholarly communication is in the midst of a major transformation. A significant barrier to that transformation, however, has been an unwillingness to experiment with the conventions that underpin the system of scholarly research, writing, and dissemination. This pilot project laid the groundwork for new forms of multimedia scholarly communication through the collaboration of Siobhan McMenemy (Senior Editor, WLU Press) and Dr. Hannah McGregor (Canadian Institute for Studies in Publishing, SFU). The main objective of this project was to identify the barriers that are obstructing new models of scholarly publishing, and propose solutions through the iterative development of a prototype scholarly podcast.

Creator

McMenemy, Siobhan, co-director

Rights

Access available to all users.
Item sets