The Ethics of Climate Change: An Introduction
Item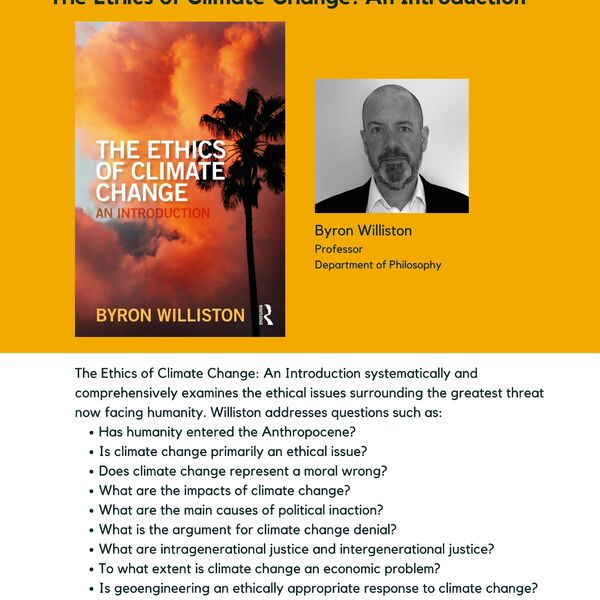 The Ethics of Climate Change: An Introduction
Title

The Ethics of Climate Change: An Introduction

Description

The Ethics of Climate Change: An Introduction systematically and comprehensively examines the ethical issues surrounding the greatest threat now facing humanity. Williston addresses questions such as:
Has humanity entered the Anthropocene?
Is climate change primarily an ethical issue?
Does climate change represent a moral wrong?
What are the impacts of climate change?
What are the main causes of political inaction?
What is the argument for climate change denial?
What are intragenerational justice and intergenerational justice?
To what extent is climate change an economic problem?
Is geoengineering an ethically appropriate response to climate change?

Identifier

ISBN : 9781138559783
ISBN : 1138559784
ISBN : 9781138559790
ISBN : 1138559792

Rights

Access available to all users.