Winning and Keeping Power in Canadian Politics
Item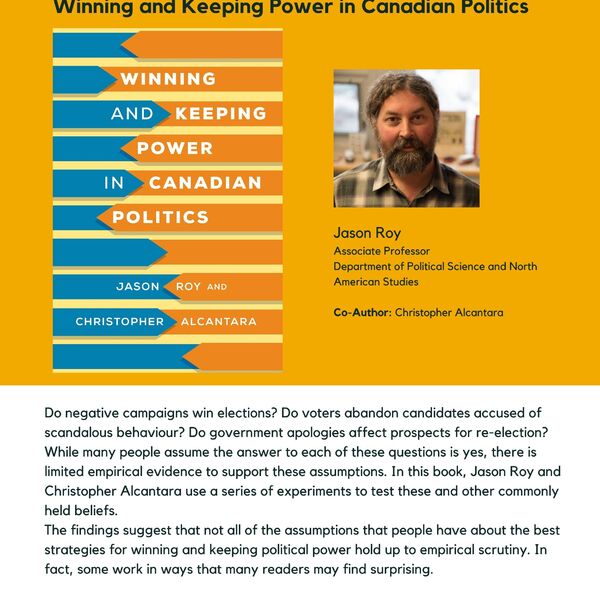 Winning and Keeping Power in Canadian Politics
Title

Winning and Keeping Power in Canadian Politics

Description

Do negative campaigns win elections? Do voters abandon candidates accused of scandalous behaviour? Do government apologies affect prospects for re-election? While many people assume the answer to each of these questions is yes, there is limited empirical evidence to support these assumptions. In this book, Jason Roy and Christopher Alcantara use a series of experiments to test these and other commonly held beliefs.
The findings suggest that not all of the assumptions that people have about the best strategies for winning and keeping political power hold up to empirical scrutiny. In fact, some work in ways that many readers may find surprising.

Publisher

University of Toronto Press

Identifier

ISBN : 1-4875-3599-6
ISBN : 1-4875-0731-3
ISBN : 1-4875-2501-X

Rights

Access available to all users.